The 10 Best Gadgets of CES 2013
The Consumer Electronics Show has a long history as the biggest trade show in the industry, but it's role has certainly shifted over the years. After Microsoft announced that 2012 was going to be their last year at

CES

, we were left wondering what

CES

would look like here on out. The result was something more exciting and surprising than the presence of Microsoft or Apple could have brought.
Yes there were a healthy share of ultra-HD 4K TVs and Windows 8 tablets—but the real excitement of

CES

this year was found on the independent hardware side of things. The expo was home to some revolutionary products that are truly pushing forward the future of consumer electronics. So here they are—the 10 best gadgets from

CES

2013: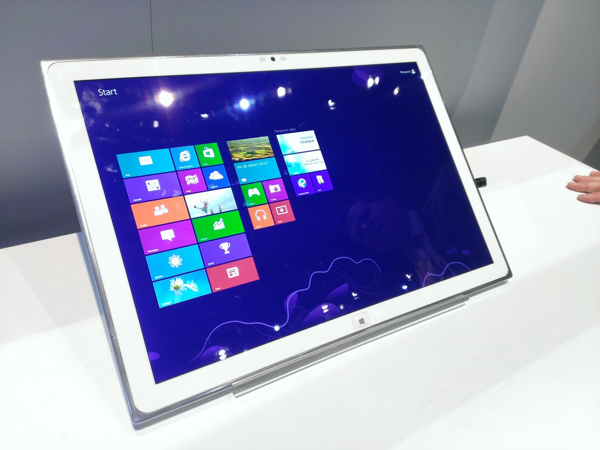 (image courtesy of TG Daily)
10. Panasonic 4K 20" Tablet
Panasonic must have known that 4K was going to the buzzword of

CES

this year because this ultra-HD 20" Windows 8 tablet knocked the socks off most of the other companies' 4K offerings. Sure, we know what you're thinking: What in the world are you going to do with a 20" tablet? Panasonic recommends the device for architects and designers, but honestly we are not totally sure. But when your tablet has four times the resolution of 1080p, does it really matter?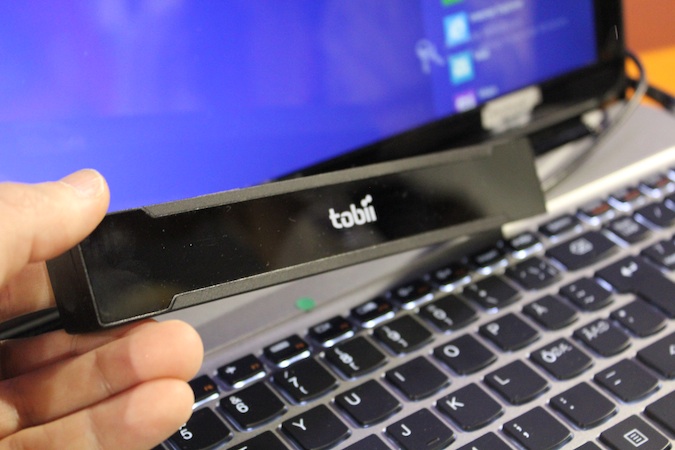 (image courtesy of LaptopMag)
9. Tobii Rex Windows 8
Eye-tracking technology has been around for quite some time, but the Tobii Rex sensor does it in a way that actually seems practical. As a simple Windows 8 tech demo, being able to move up and down an Internet Explorer tab or or open an application with no more than a look and the press of a key is pretty incredible. Tobii's plan to get these onto ultrabooks and tablets at a relatively low cost is what is truly exciting though.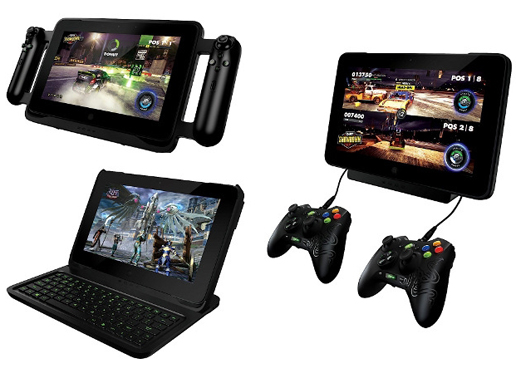 8. Edge Razer Gaming Tablet
Considering the company's dominating control of living room entertainment gaming, the idea that Microsoft would bring serious gaming to their line of Surface tablets always seemed like a no-brainer. Fortunately, their lack of motivation on the gaming front won't keep independent hardware developers from realizing the true potential of Windows 8 though. The Edge Razer Gaming Tablet is determined to make a single 10.1" Windows 8 tablet your definitive gaming experience, regardless of whether you're on the go, lounging on the couch, or sitting at a desk. With it's detachable accessories and docking stations, the Edge Razer is an all-in-one computer.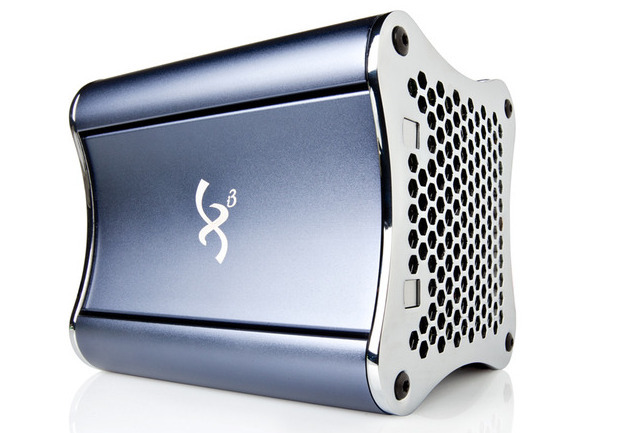 7. Xi3/ Valve Piston Steam Box
The Steam Box is a real thing and it is coming, as we reported on earlier. However, it seems as if Valve's open-source solution to the living room just might come in the form of multiple Steam Boxes. Xi3's Piston is the first of these we've seen thus far—a little powerhouse with it's 1TB of

SSD

internal storage and Quad-Core

AMD

processor being squeezed into a cube not much bigger than your fist. Built from the ground up as a modular computer with Steam's Big Picture mode in mind, the Valve-funded Piston PC is definitely exciting — but it's only the beginning.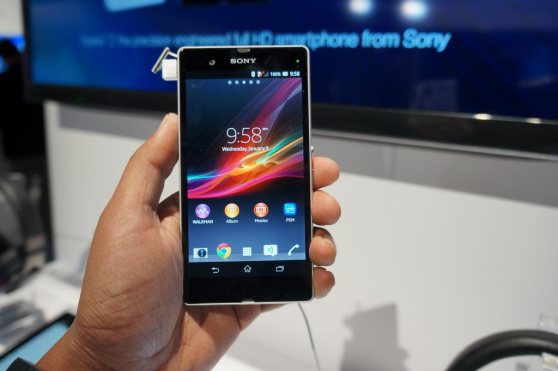 6. Sony Xperia Z
With the Xperia Z, Sony has reintroduced itself as a serious contender in the Android

OEM

market. In a show otherwise absent of smartphone announcements, Sony's new flagship device really stands out as the next great Android phone. Running stock Android Jelly Bean, utilizing a beautiful 1080p display and boasting a surprisingly sleek industrial body, the fact that Xperia Z is waterproof is only icing on the cake.
5. Samsung's 4K "Easel" TV
When Samsung talked about revealing a TV with an "unprecedented shape" and "timeless design", a TV hung on an easel isn't exactly what we had in mind. Even still, the design of this 85" 4K TV is truly awe-inspiring. We can't imagine putting this thing in our living rooms, but the "floating" design and incredible pixel density is a breathe of fresh air in the tired world of generic TV design.
4. Project Shield
Gaming was a surprisingly big theme this year at

CES

and no more shocking an announcement was there than

NVIDIA

's Project Shield. Powered by their new Tegra 4 mobile processing chip, Project Shield is a peculiar, though exciting portable gaming device—especially coming from

NVIDIA

. It's essentially an Xbox controller with a clamshell 5" 720p screen attached to it. The device runs stock Android Jelly Bean, but the most exciting thing about it is the ability to stream games from your computer over WiFi. In other words, if having access to Steam on a portable device sounds good to you, keep an eye out for Project Shield.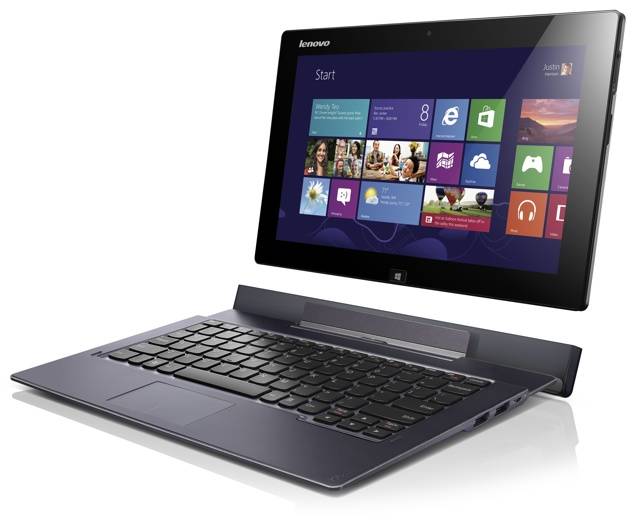 3. Lenovo ThinkPad Helix
Finally, a Windows 8 transforming tablet/laptop hybrid that gets it right. This is a serious ultrabook with a Core i7 processor and up to a 256GB

SSD

that just happens to work eloquently as a detachable tablet as well. As the followup to last year's ThinkPad Yoga model, the Helix finally delivers on Windows 8's promise as a "no-compromise" computer. The 11" 1080p display is no slacker and neither is the 256GB

SSD

—but the real magic is how the Helix transforms from powerhouse ultrabook to portable tablet. If the Helix doesn't push Microsoft to step up their design game on the Surface, we don't know what will.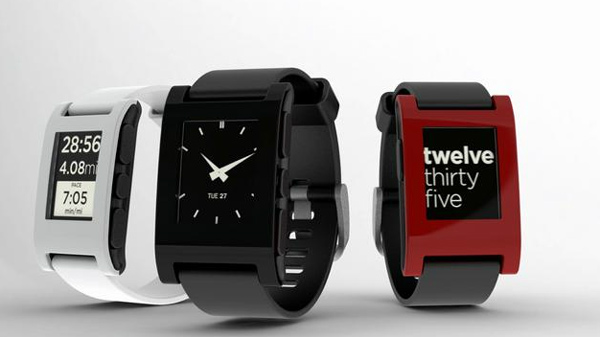 2. Pebble
There has been a lot of negative, slanted talk toward Kickstarter lately. Hop on just about any message board or comments section and hear all about startup companies lack of serious investment and accountability to consumers. That's why the Pebble smartwatch is such a victory for not only indie hardware developers, but also for the entire crowd-sourcing investment model. Pebble is the highest-funded Kickstarter project ever and it's hands-on unveiling at

CES

did not disappoint. The slick E-ink display and Bluetooth-powered apps that interface with your iOS or Android smartphone make the Pebble smartwatch the next big thing in wearable devices. In fact, we wouldn't be surprised to consumer electronic giants try to catch up with a line of smartwatches next year at

CES

.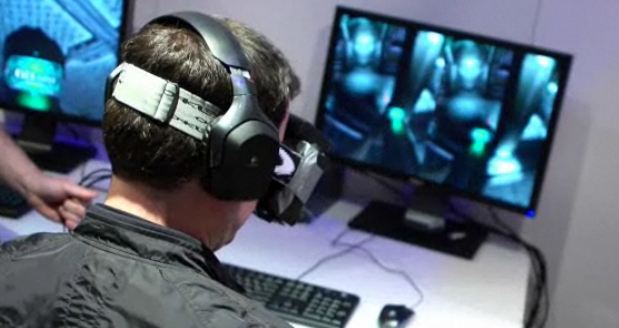 1. Oculus Rift
Virtual reality is the flying car of our generation. We've been promised it for decades through literature, film, and even technology—but until now, it's just never come to fruition. Enough is enough, though, because the Oculus Rift is what anyone who's ever wanted a Holodeck of their own has been waiting for. Created for public consumption by a previously unknown hardware startup and funded by Kickstarter, the virtual reality experience delivered by the Oculus' head-mounted display is at a mind-boggling, other-universe level of immersion. We've seen the future—and gaming will never be the same.
Thanks for reading :)